Club Soda
Poster and flyer designs for Club Soda.
Club Soda are an independent not-for-profit social enterprise who produce accessible club nights in mainstream venues for people with learning disabilities.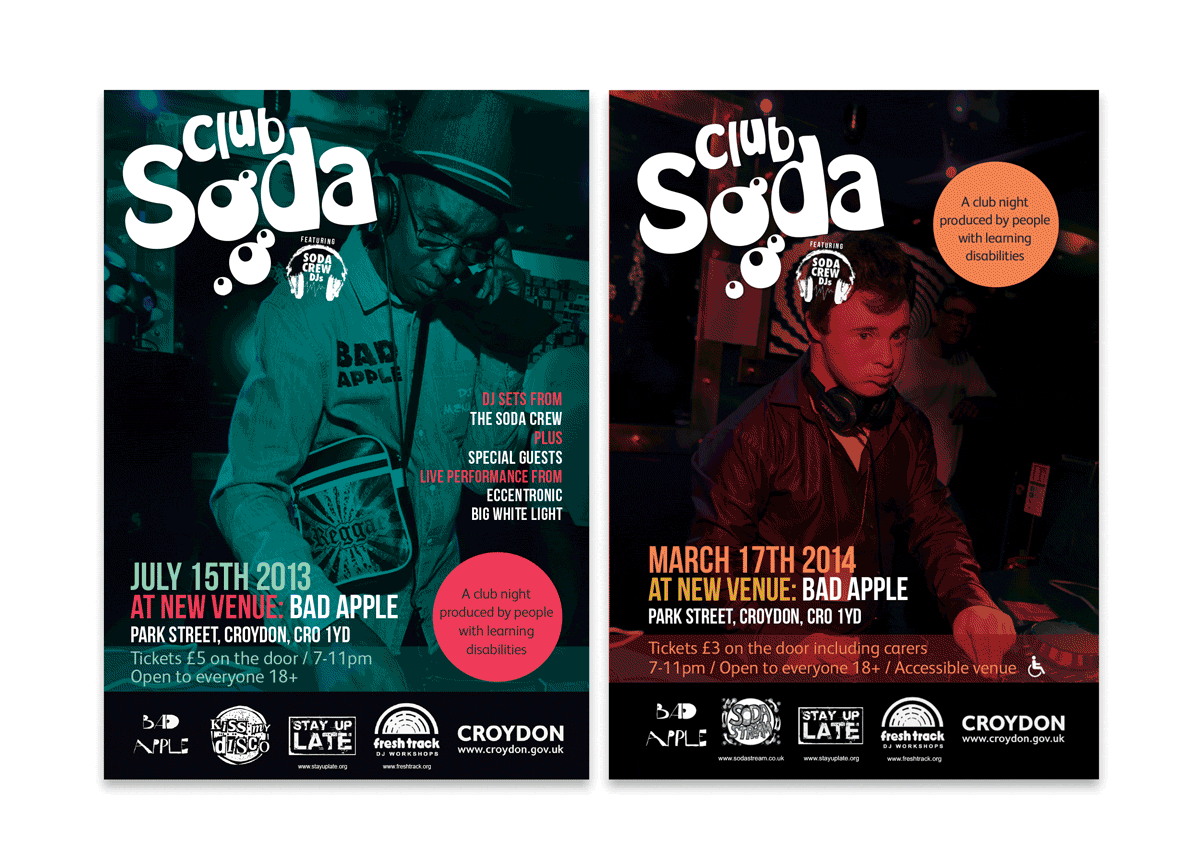 Soda Beat combined the DJs from Club Soda with live music from local bands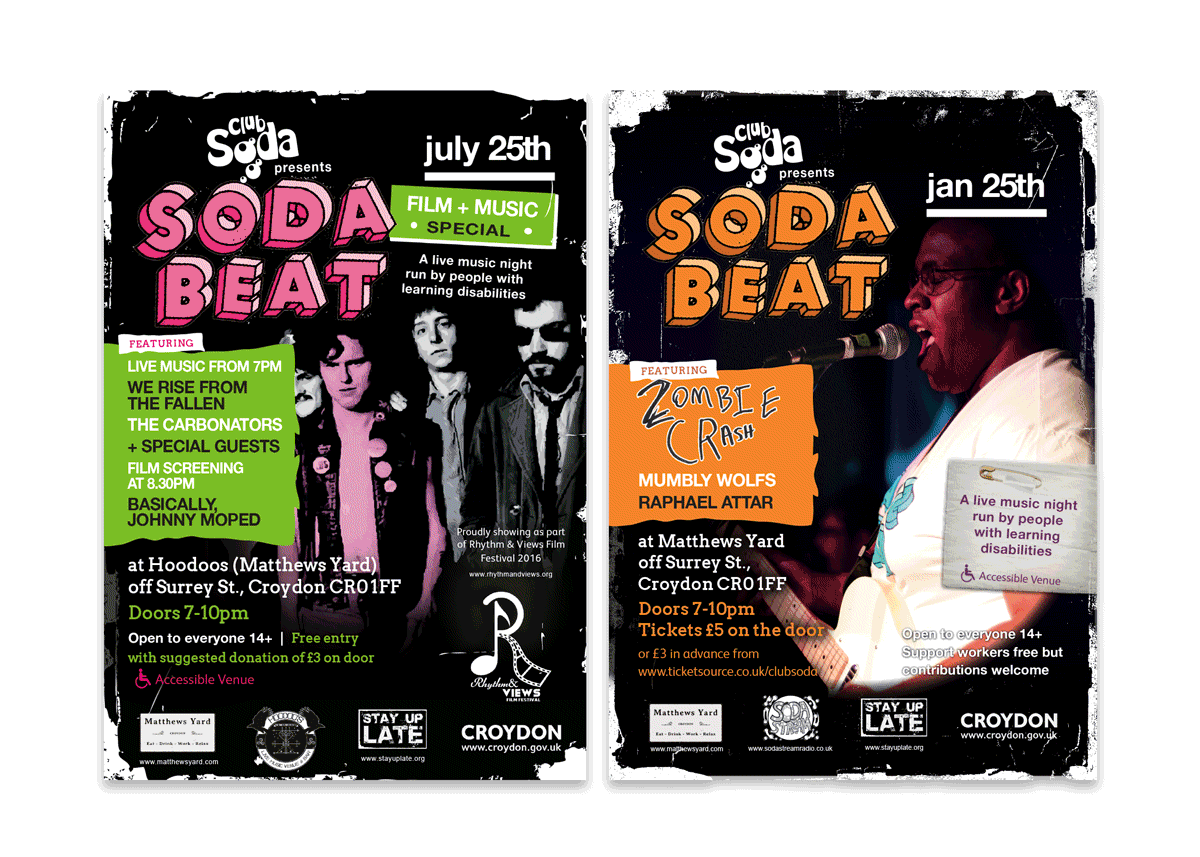 Club Soda presents Sodada
Sodada aimed to bring musicians, DJs, film makers and artists all together in one space to collaborate and create original music, arts, and comedy. The concept aimed to convey the idea of ridiculous fun that didn't necessarily have to make sense.