The Greatest Show In The Universe
Creative direction and production of cabaret show graphics for use across print and web channels.
This project began with the creation of a full colour logo so online promotion could begin immediately across social networks, but soon included all print materials and some web graphics, and a website "look and feel" mock-up.

The main ideas behind this stemmed from the shows venue – the legendary Madam Jojos in Soho London, so I wanted to give it a fun but classic feel. The show was to include a fair amount of comedy and irreverent humour after all...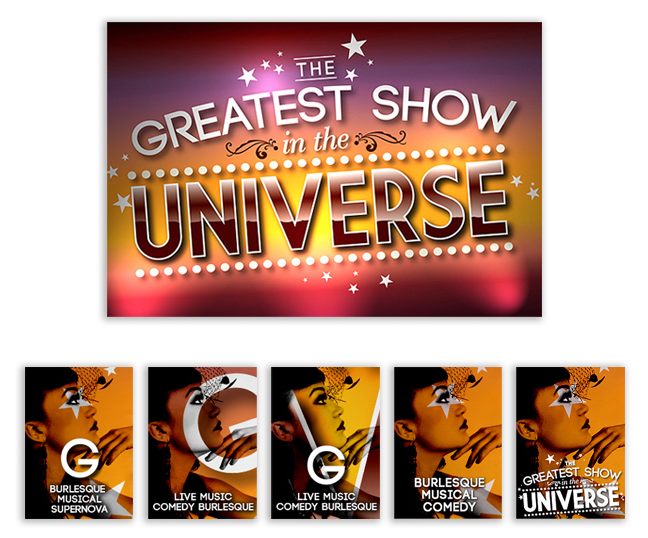 above: initial logo and miniature web graphics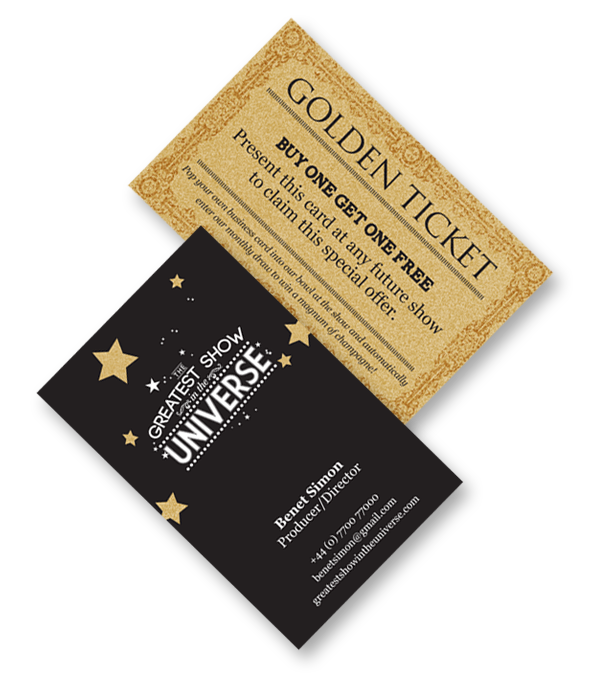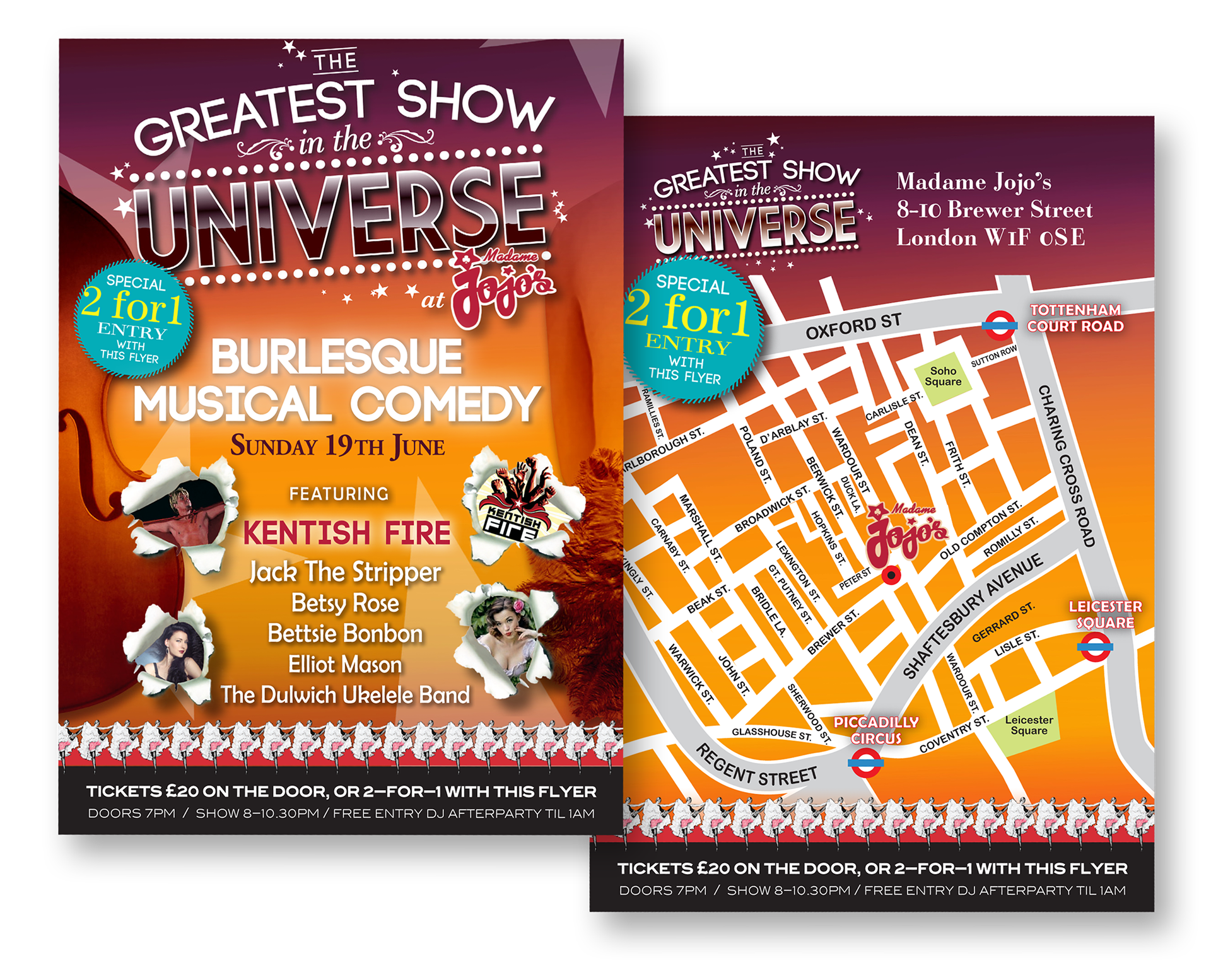 below: show poster designs
and a mono half page advert created for editorial use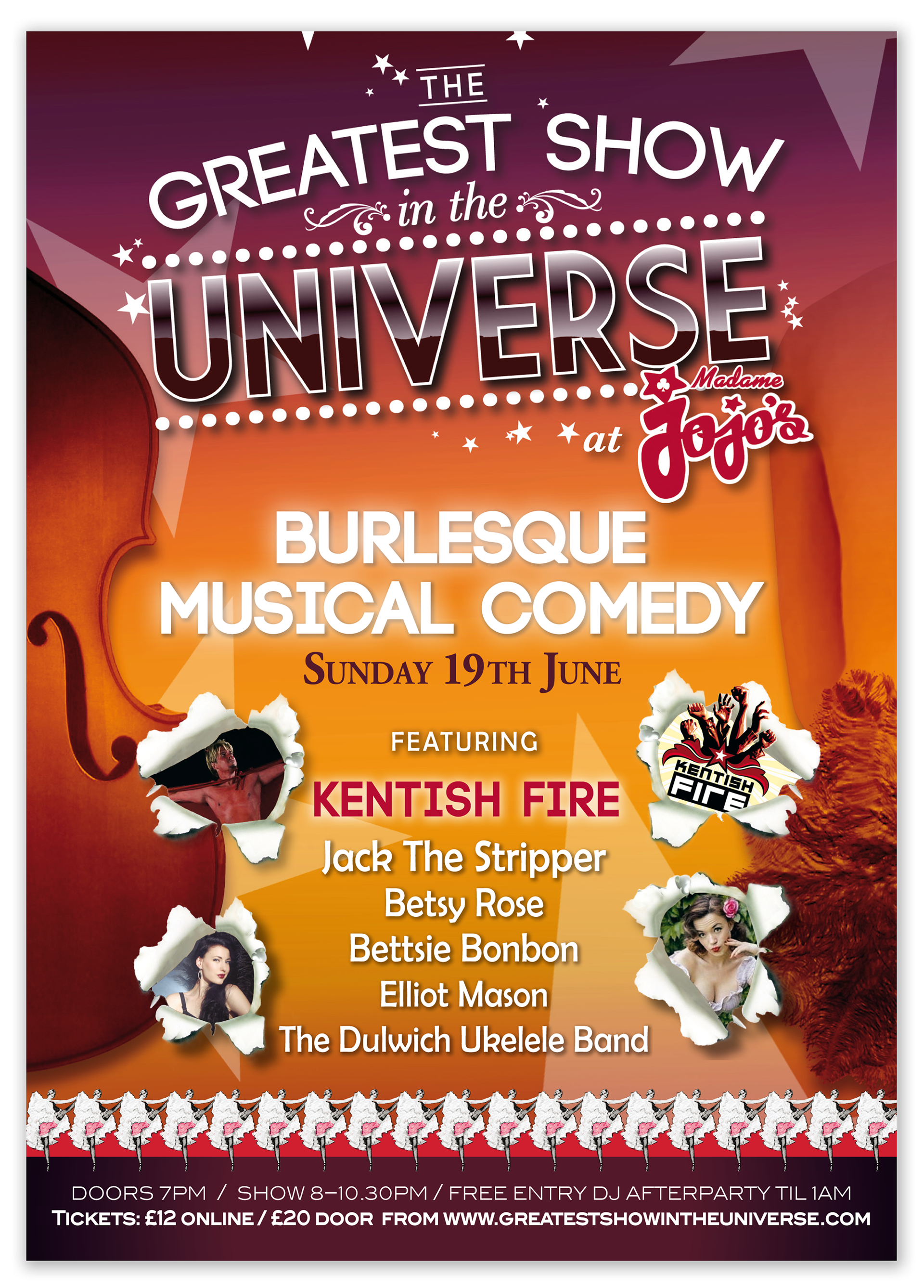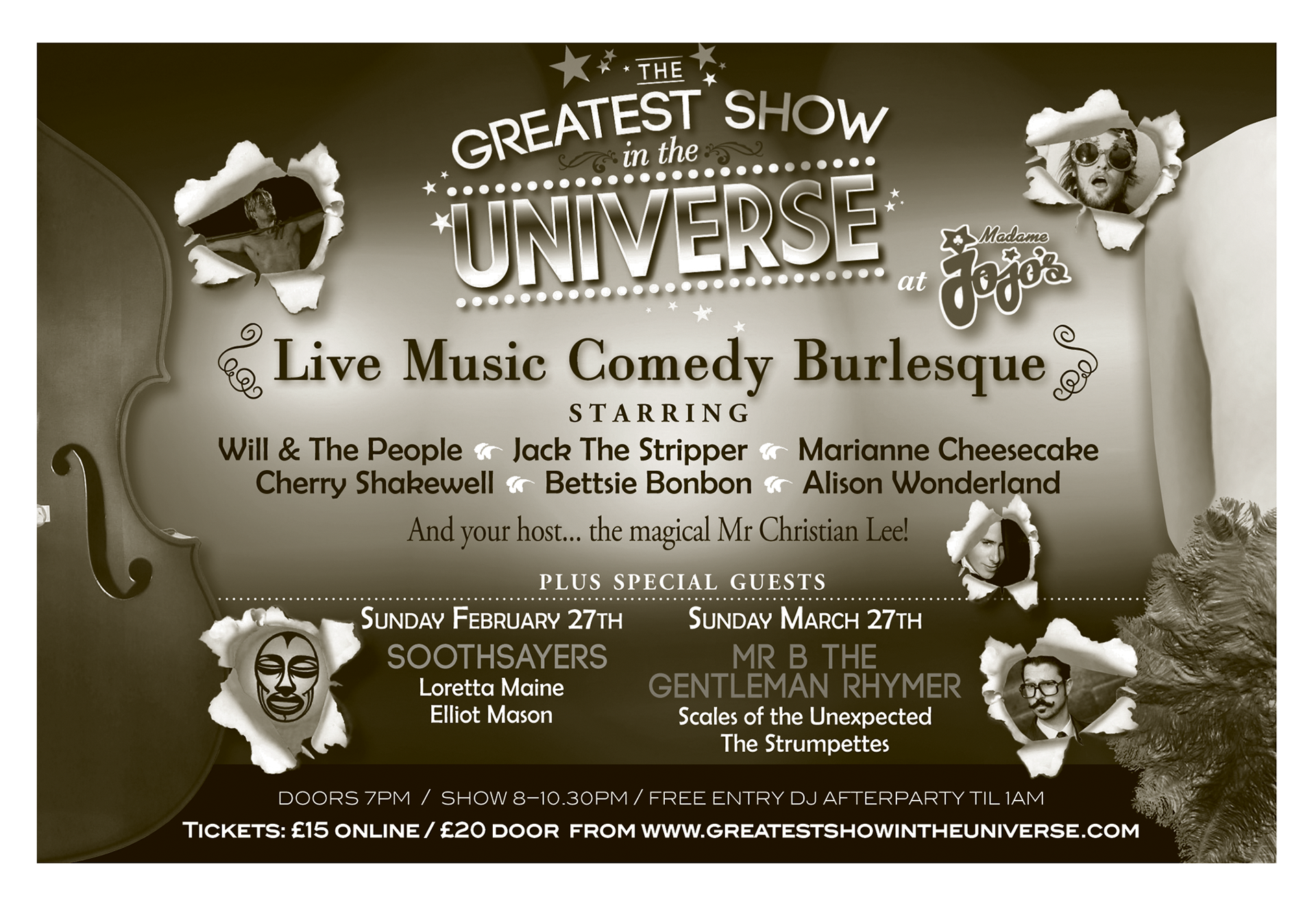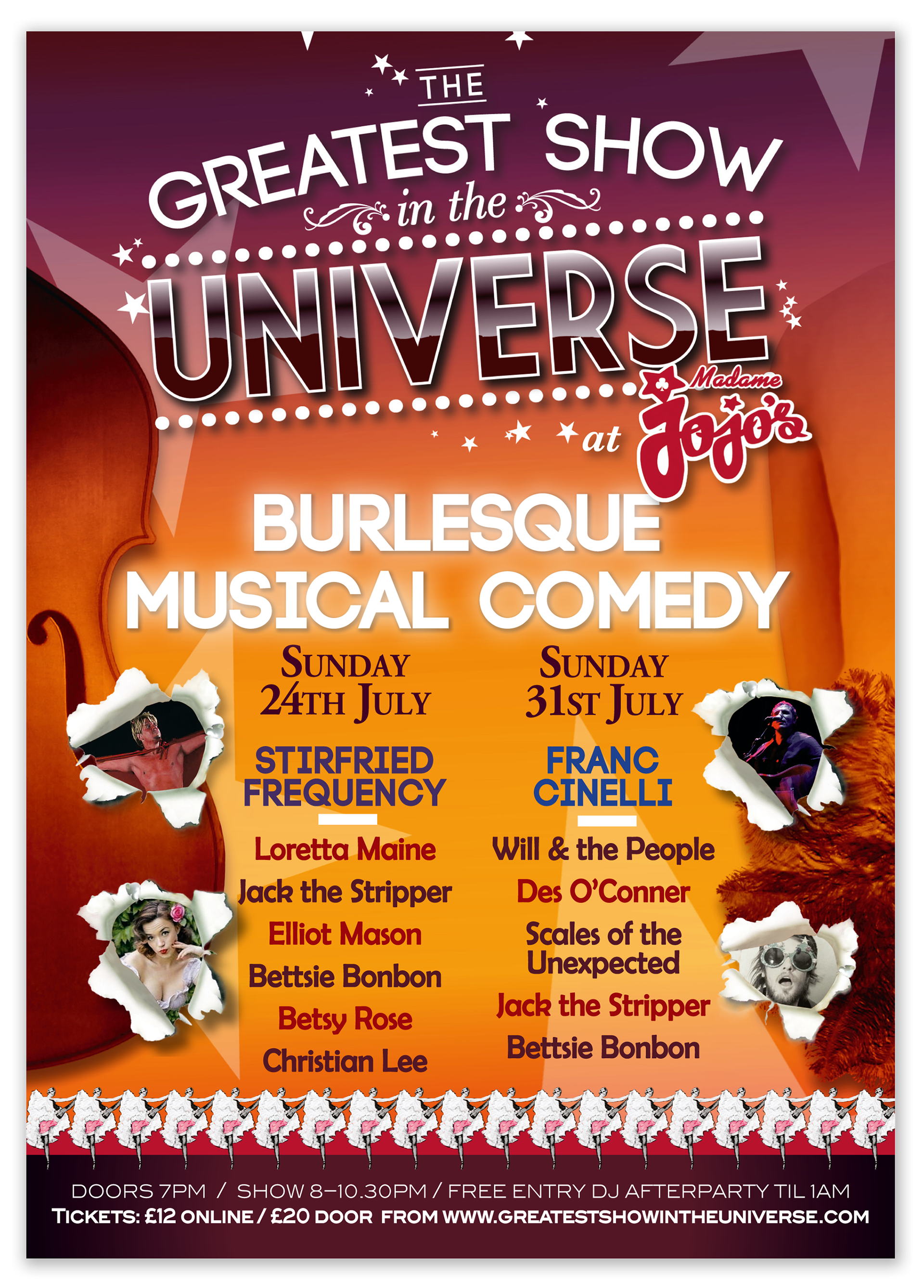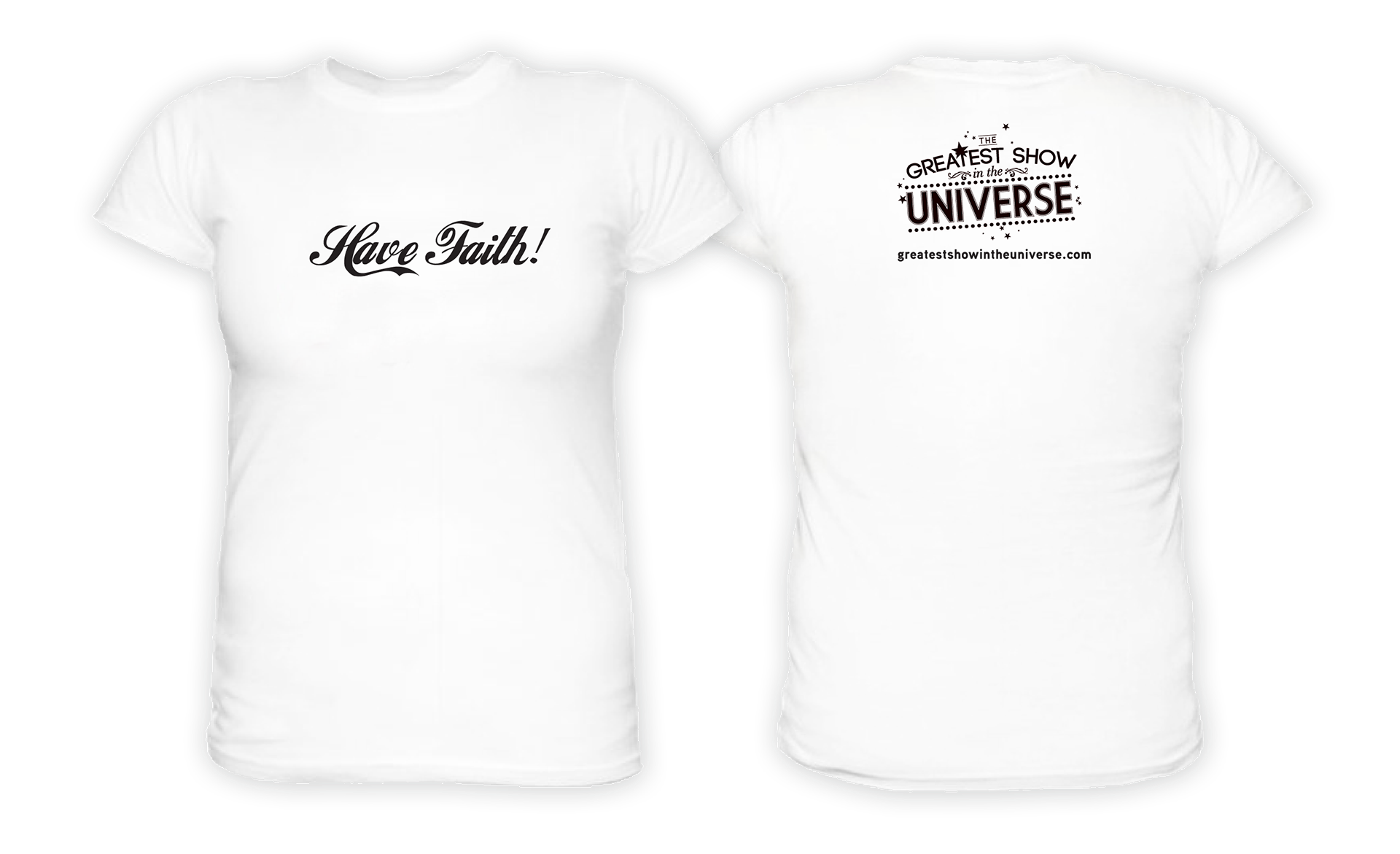 above: Promotional t-shirts used for a publicity stunt