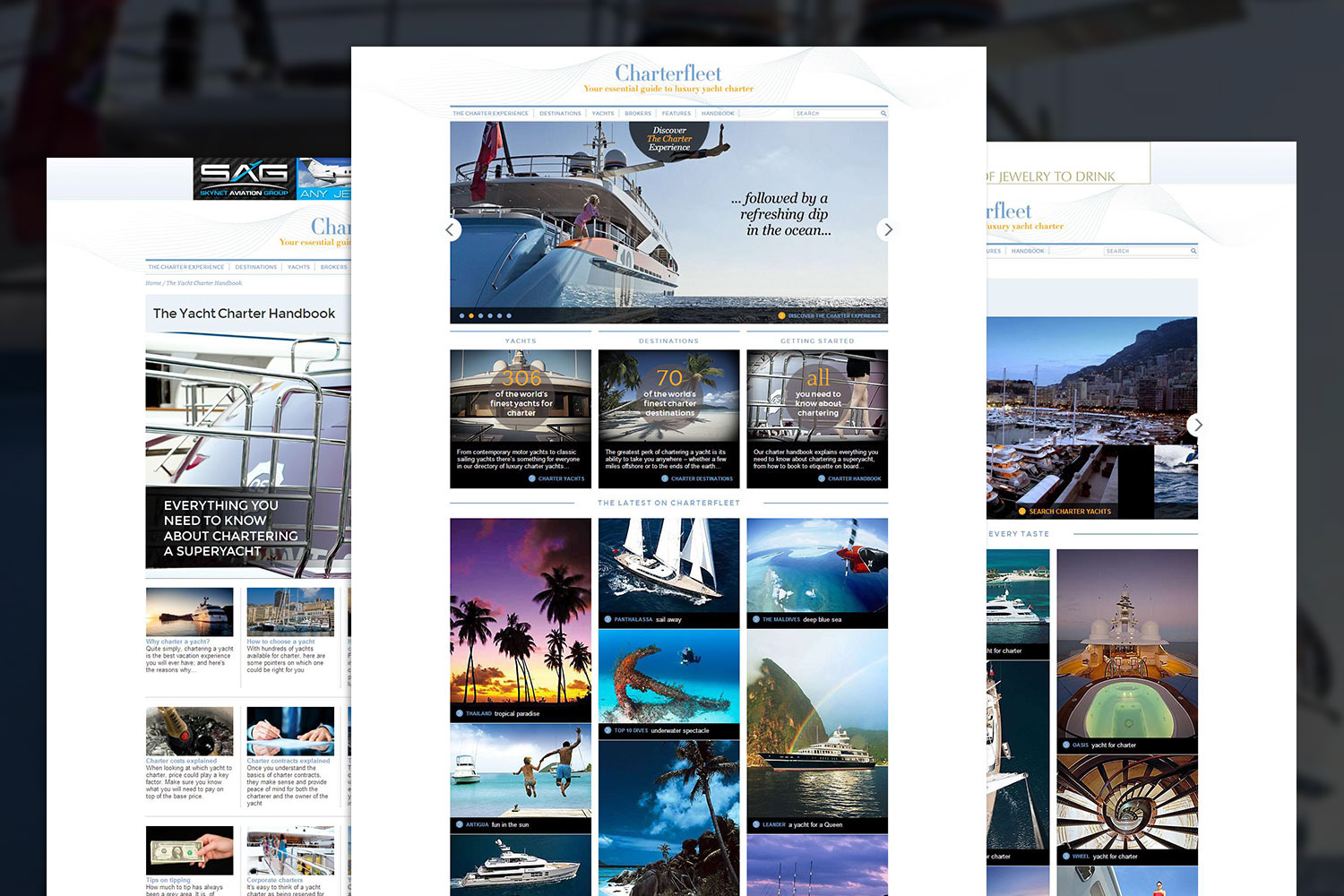 I came to this project part-way into the design process and was involved in directing some of the key design decisions prior to launch. This included a complete rethink of the usability of the homepage and styling many of the assets and icons afresh. 
The carousel at the top of the page was created with the key message prominently placed and the image content was carefully chosen to offer an exciting window into the charter experience. The "2nd deck"  trio of images offered 3 more key routes to jump into the site and appropriate image styles were created to build on the charter experience concept.
Subsequently a digital media pack was also created in a similar style to the website using interactive links to the site.