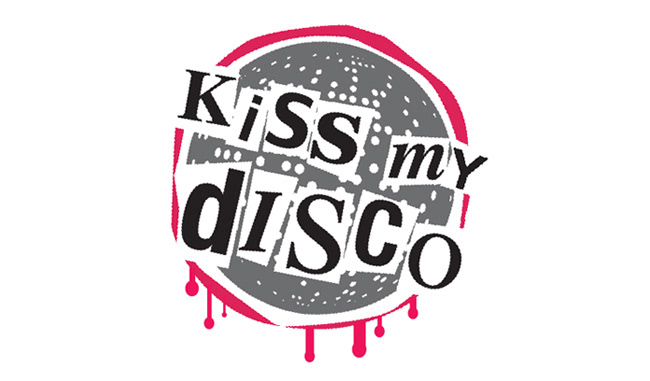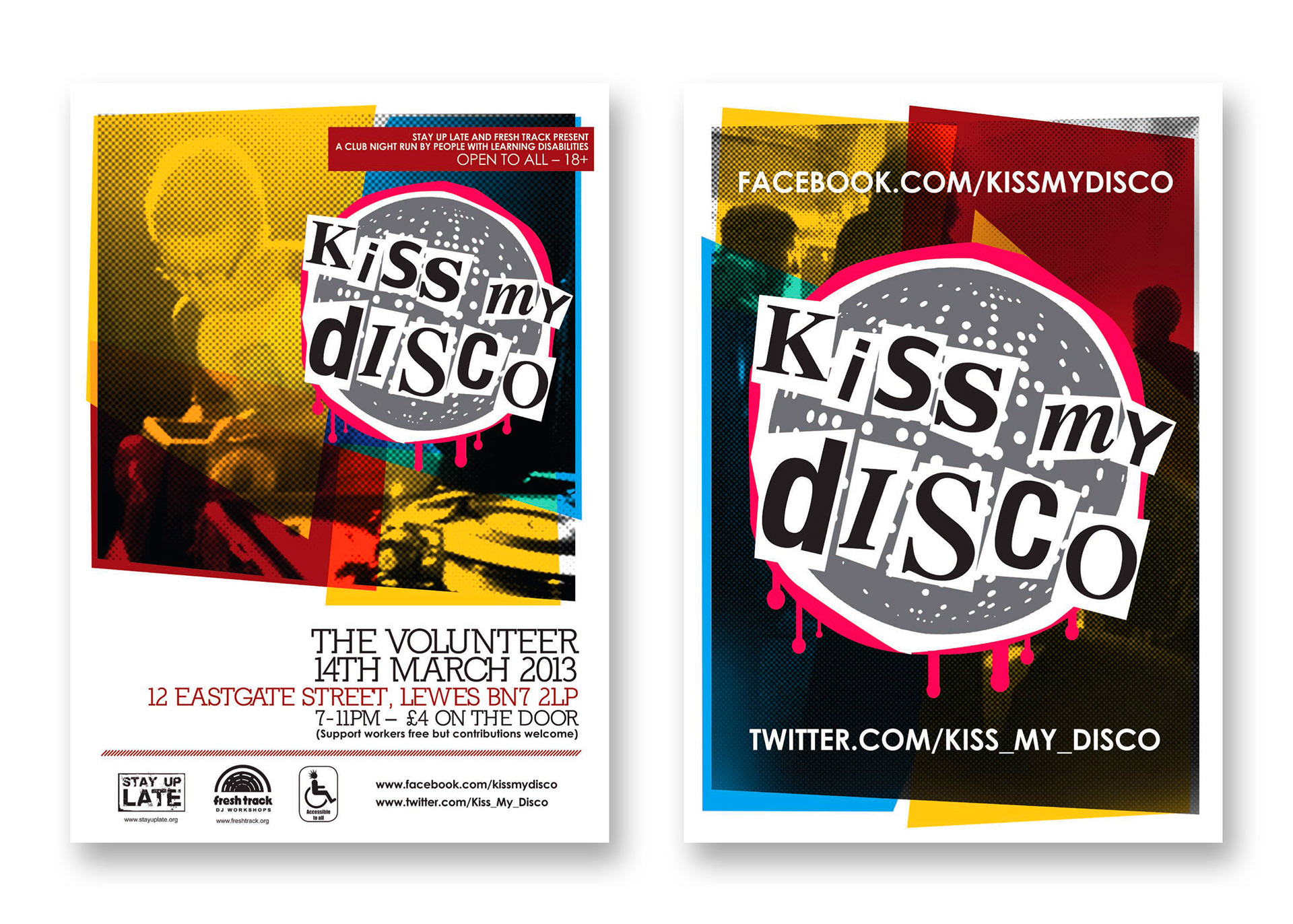 Kiss My Disco is an operation in ownership and empowerment, and aims to challenge the stereotypes of the "learning disabled" and the "restrictions" all to often put on people with learning disabilities.
With this in mind, I aimed to create something very distinctive, but adaptable. I've made use of a restricted colour palette and a loose design style in a nod towards the punk era to evoke an irreverent and rebellious mood.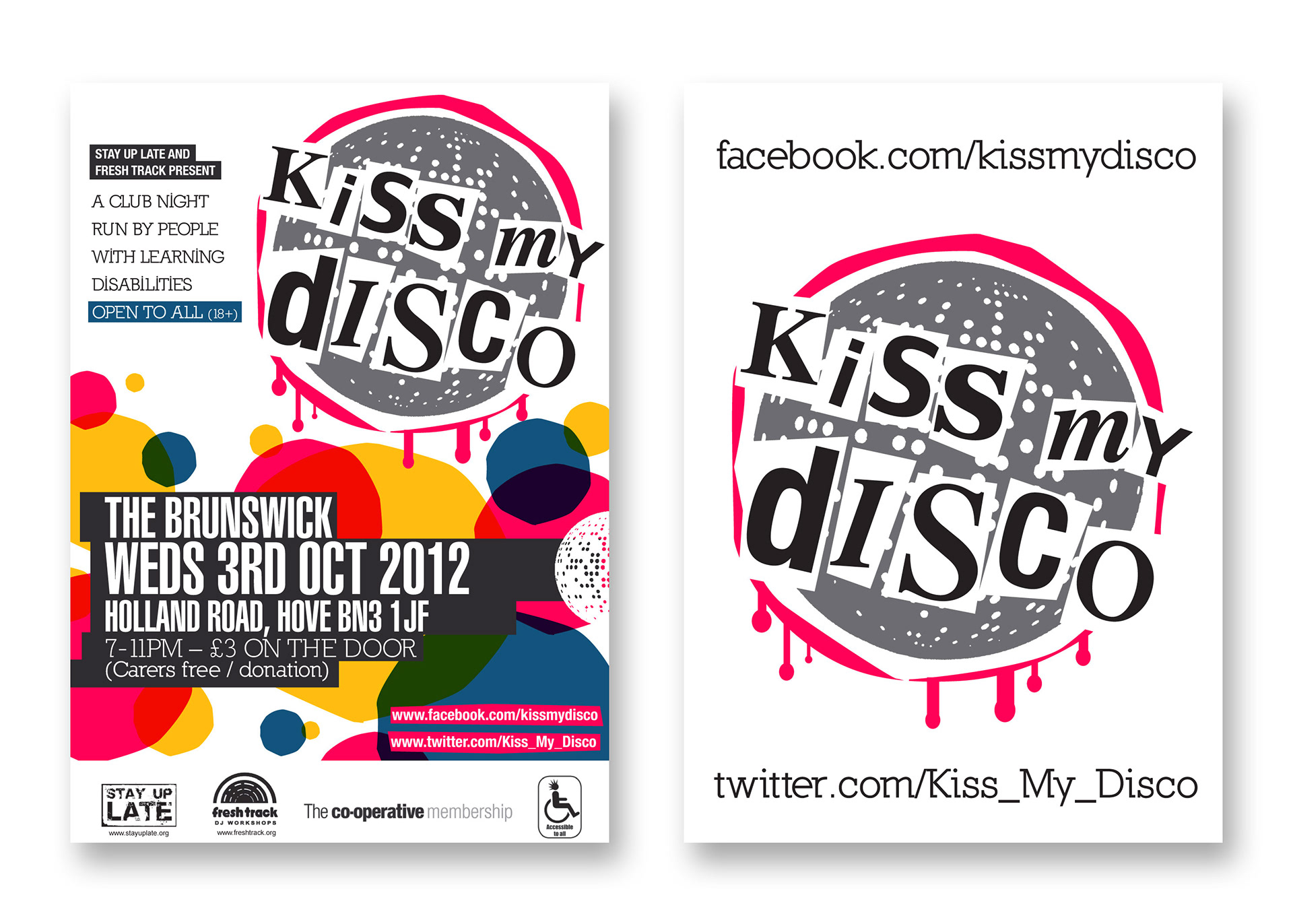 The design has proved to be very versatile and can be adapted easily to suit their different events and locations.

The early flyer designs shown below had much more of a DIY feel about them and illustrate how the KMD brand has been able to evolve over time,
whilst retaining it's core styles developed at the start.